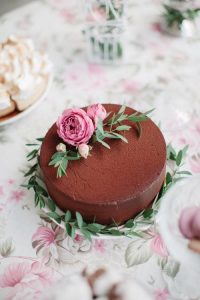 So. It's almost here.
My BIG birthday, in just a couple weeks.
How significant you ask?
How big exactly?
It's massive, really.
And in preparation –  I have been reading up on the best collagen to help keep my skin elastic-like, searching for the perfect arched sandal all summer that won't make my feet hurt, and cutting out caffeine past noon so I can sleep and not become a post-apocalyptic zombie the next morning. I'm tracking all my calories on fitness pal because staying healthy feels more challenging, and sometimes I buy clothes from the wrong side of the store and have to return them because I look ridiculous.
My daughter keeps giving me anti-aging serum, I eat TUMS like candy, I ache a little at night, and last month my son reminded me that after September I could technically become a Grandma within the next year. (calm down child)
Yes. It's the big one.
For a long time I've said I didn't want to celebrate or acknowledge this milestone.
No big birthday for me.
But then, this past year happened.
The year of all the things. Happy things, full of joy and celebrations – and then the hard days that almost ripped my heart out, like I wrote about here, in The middle of joy & pain seasons. Lockdowns, shutdowns, good-byes, isolation and loneliness all mixed in with excitement, gratitude, happiness and thanksgiving.
What a mess of life it's been.
Yet, I remember how much I have in the middle of it all. I also realize that I was being selfish when it came to my birthday. Growing older is a gift. I know people who have lost loved ones this past year and beyond, left facing birthdays wrapped up in both love and loss, with moments hard to comprehend. The most bittersweet of all celebrations. So, how can I not be be grateful to be alive? To celebrate another year. To hug my husband, cheer on my kids, sit with my mom, love my family, do life with my friends, engage in work that fulfills me and keep pursuing my dreams. It's not a perfect life, but it's all I need.
There's so much to be thankful for, even in the hardest of days.
And while I can't control how much elasticity my skin retains, or if I'll ever be able to wear cute heels again – there are a few things I can walk into with confidence.
I'm loved by God.
Created in His image.
Living out all the days ordained by Him.
My chapters aren't over, in fact some are just beginning.
I feel the freedom to make the best decisions for myself, because I know where I'll thrive.
I know where it's wise to say "yes", and when it's ok to say "no."
I don't worry about what other people think about my choices.
I have a compelling desire to love and serve the ones I love, and make that my legacy.
I don't hold onto anger or let bitterness set it, I won't live my days that way.
I desire to be an example to those around me, and help them in their journey.
It's actually pretty freeing, getting older.
Less to prove, more time to live.
Maybe it's something we all should embrace. Not looking at getting older with resentment – glancing behind as if our youth is fading, and that we're losing out on all the good things in life. Maybe instead – we fix our eyes ahead and work on a purpose that keeps growing, a reach that extends and if we navigate it all well, an influence that abounds in grace.
That actually sounds like a lot to look forward to.
So, I'm going to rock my upcoming birthday. I'm doing a complete pivot. I'm not hiding away. There might be unicorns (there's no age-limit on whimsy), pink sparkles and sprinkle cupcakes this year, and all the years forever more. I think I'll even have an adventure, to remind myself of the joy that it is, to welcome another year.
Each day is a celebration, and I'll take the gift of time for as long as I have breath.
Bring it on, big birthday.
I'm ready.